Previous two-time WTAC champion, Tim Slade, returns to the wheel of the MCA Suspension's 'Hammerhead' S13 for their 2022 WTAC Royal Purple Pro Class campaign.
The car has undergone many changes over the years but nothing as drastic as what team owner Murray Coote refers to as the 'nut behind the wheel', in reference to the driver. Names such as Earl Bamber, Andrew Heimgartner, Warren Luff and the previously mentioned Shane van Gisbergen have attacked in the Pro Class Nissan, but none have achieved the event win for the team. Sladey, however, has done it. Twice. Back-t0-back.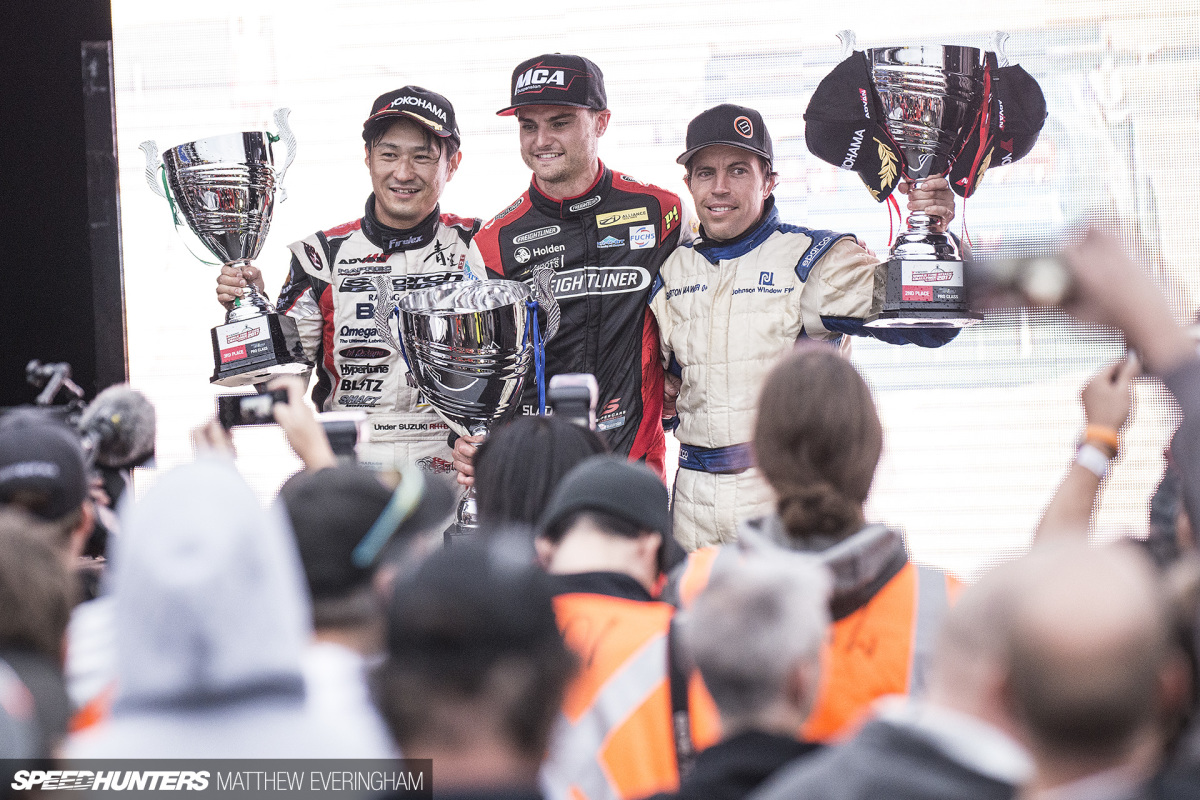 A popular name in Supercars and GT racing, Tim has been dubbed a 'young veteran' from having over a decade of experience in the top tiers already at the age of 36.
Sladey took a year off regular season racing in 2020 and opted to co-drive with Scott McLaughlin at the Bathurst 1000, bringing home 5th place for the DJR Team Penske team. Topping the tables in the same race was Shane van Gisbergen, a fellow alum of the MCA Hammerhead team and another regular competitor at WTAC and our drift competition.
Tim is currently driving the BRT (Blanchard Racing Team) CoolDrive Mustang in the 2021 Supercars championship. With their season holding a quadruple-header over four weeks in October and November, there is no doubt these laps are preparing him for the task he has ahead of him in April 2022.
He recently joined the WTAC team on the latest episode of the WTAC Off The Record Podcast to talk about his history with WTAC CEO, Ian Baker, to his start in karting and open-wheelers to his impressions of driving in time attack racing and specifically how it is in the driver's seat of the infamous Queensland-based S-Chassis champion.
When asked about how he feels about returning to the MCA seat, Tim says, "It's enjoyable to drive, Murray and all his guys great to work with. As a race car driver, you like driving cars so it's another opportunity to get behind the wheel."
"Just gotta go there, do your best and see how you place. It's got a bit more grunt than went I last drove it, so how am I feeling heading into this year? Scared!" he laughs.
WTAC will have up-close access to the upgrades going into the Hammerhead which we will cover at a later date. Current talk of the town is an update to the electronics system as well as updates to braking. We can't wait to get a detailed look at these upgrades!
In the meantime, Youtube channel WreckEmAustralia has interviewed Murray Coote and spends some time with him at QR, and Murray even takes the wheel!
Get your WTAC tickets today! CLICK: https://worldtimeattack.oztix.com.au